Two Weeks, 3 Conferences … We're on a mission to build a more agile workforce system!
Posted Sep 27, 2022 by Rick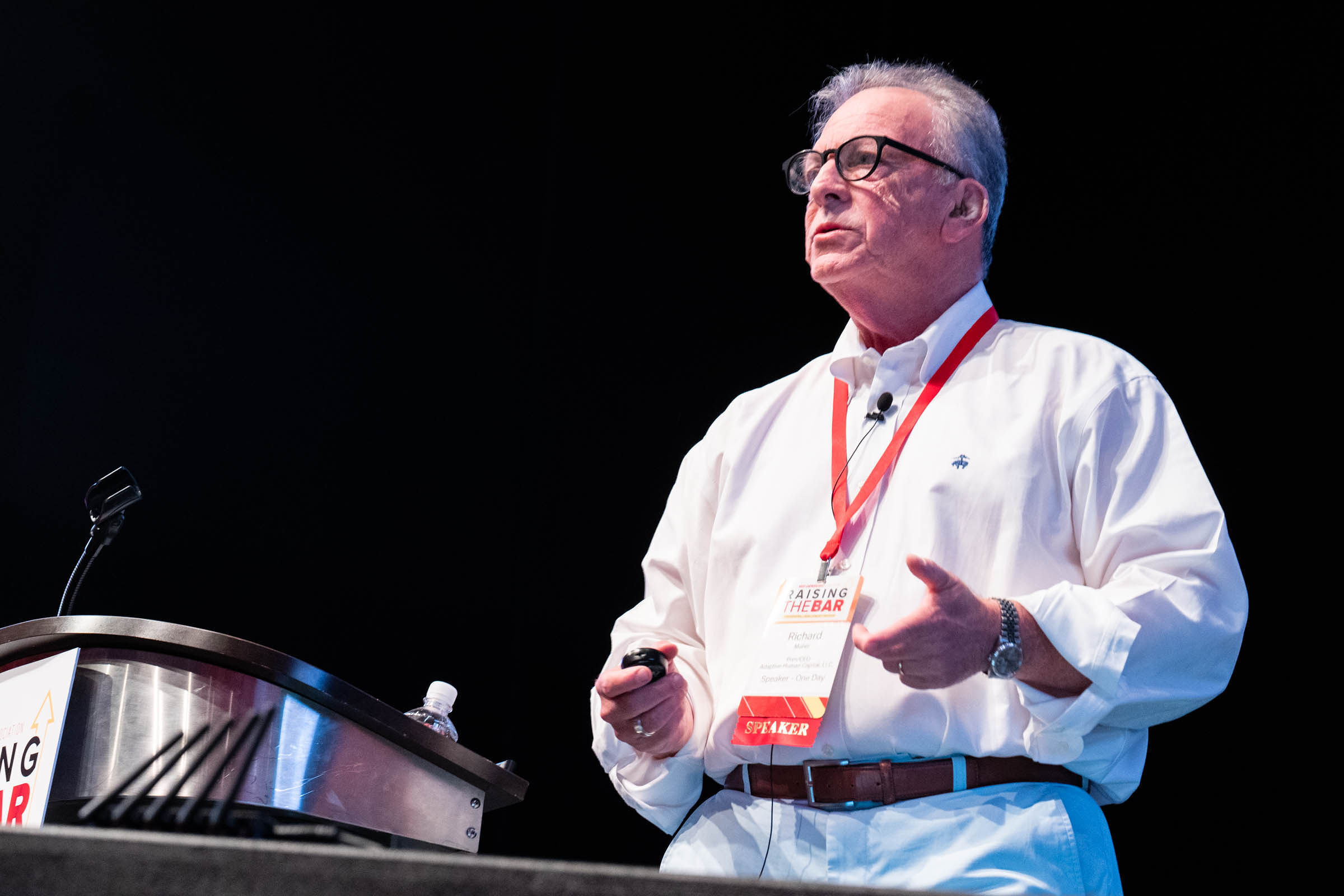 Two Weeks, 3 Conferences …
We're on a mission to build a more agile workforce system!
Adaptive Human Capital's President & CEO, Richard ("Rick") Maher wrapped up a busy two-weeks addressing Workforce Development leaders about the need to be more agile, innovative, and disruptive in pursuit of a next-generation response to a post-COVID economy. Here's a re-cap of his sessions:
At the annual conference of Maryland's State Workforce Association, Raising the Bar, Maher presented "Your Brain on Change: Manage Your Mindset, Balance Your Life." The session explored the neuroscience behind how our brains tend to process change and uncertainty and the traits of resilient individuals and organizations. Attendees gained new insights about how brain science explains how we process changes and how our "primitive brain" works to protect us from threats, but also hampers our ability to cope effectively with modern day stressors. Learners got insight into their own natural style in responding to shifts in their environment, both at work and in life. Leaders heard Rick explore the Six Traits of Agile Organizations and gained new tools and tactics to support themselves and others through change.
Rick then traveled to the Pennsylvania Workforce Development Association's Workforce Development Summit and delivered the keynote address: "America's Comeback from COVID" – again delivering a call for disruptive leadership and innovation in service delivery. Attendees heard his call for a new leadership "mindset" – he calls it Disruption by DesignÔ.
"We are living through a terribly disruptive time," says Maher. "I'll call it an Age of Disruption. People are stressed, anxious and feeling "stuck" waiting for normal to return, but, of course, it won't. We're not going back to normal, so we better figure out how to manage change more effectively and find better balance in our lives."
Maher's week ended in Chicago for the National Association of State Workforce Agency's (NASWA) annual Summit. Here he appeared as part of NASWA's Workforce Information Technology Service Center's (WITSC) team which supports the digital transformation of the Nation's Workforce Development System. Workshop attendees heard about WITSC's new tools and training support for states pursuing enhanced service delivery through the application of modern technology (some of which is available off-the-shelf). Participants were lead in a team-based visioning activity where they imagined the future system of "The State of Utopia" and were encouraged to "dream" about how tech could help their future system's scale and improve efficiency to meet the challenges of today and tomorrow. Participants were encouraged to engage with WITSC and explore their current and future offerings – including Rick's Masterclass "Setting the Stage for Transformation," which lays out a process for preparing the workforce for disruptive innovation and change.
"It was great to re-engage in-person with so many leaders from the Nation's Workforce Development System," said Maher. "I saw so many friends ... old and new ... and was encouraged by their eagerness to explore what's next. I think workforce professionals have a two-fer in terms of the challenge of these times. They need to help their clients cope, but they need to be able to move more nimbly themselves as they do. Folks can better help others if they understand the science behind how to lead themselves and others through change and uncertainty."
Next up, Rick will present at the Lead Change 2022 conference presented by Diplomatic Courier and Gallup in Washington, D.C. on October 5, 2022. More to come on that one!